VC Challenge: educating and empowering emergent Nordic venture funds
The Nordic startup ecosystem continues to attract international investors looking to tap into some of the most exciting and rewarding innovations on the planet.

5 min read
Interested in Helsinki Partners' services for investors?
Our business advisor Tian Yu can help.
Raising a VC fund is a complex process, especially for managers who are new to the field. Rules and regulations differ from country to country.
VC Challenge educates emerging fund managers in the Nordics on how to launch their first venture fund. Helsinki Partners provides support from Finland.
VC Challenge has worked with more than 50 venture teams since 2021. Eight have gone on to successfully launch their first fund.
Denmark, Finland, Iceland, Norway and Sweden all have highly educated workforces and collaborative business environments where ideas can thrive. Government programs, tax incentives and other initiatives support the local ecosystems.
A lot of this innovation is being fueled by a new generation of Nordic VC fund managers. With their fresh perspectives, these managers are bringing investment into deserving Nordic companies that are often focused on solving global challenges.
The returns for investors are significant. In Finland, VC funds that started operating between 2009 and 2015 had delivered returns of 22% by the end of 2022. Funds established from 2016 to 2020 delivered 19%.
This success is driving increased interest in setting up VC funds in the Nordic region. Business angels, big companies, family offices and even startups themselves are now setting up funds.
Norwegian organization VC Challenge is supporting this trend by offering a three-month education program that helps new fund managers to get started in the Nordics.
"We're here for anyone serious about raising a fund in the Nordic region," says VC Challenge Founder and Managing Director, Virginia E. Vegas. "We saw that we could either work with 20 startups, or we could work with 20 investors who will ultimately fund 10 startups each. There's far greater impact this way."
Local knowledge is key
The program draws in participants from all five Nordic countries and has trained more than 50 teams since early 2021. Eight teams have gone on to launch their first fund, with a further 15 teams now testing and validating their fund value propositions.
The teams behind Fortress Fund (Norway), Kongsberg Innovation (Norway), Rymdkapital (Sweden), Star Impact (Sweden) and Ugly Duckling Ventures (Denmark) have all been through the VC Challenge program.
The curriculum follows an experiential-learning format similar to the renowned VC Unlocked program from 500 Global and the Stanford Center for Professional Development. But whereas that program is US-centric, VC Challenge is distinctly focused on creating funds in the Nordics.
"No matter how much you can learn from Silicon Valley, it's a different thing raising a fund in Copenhagen or Helsinki. We place a lot of effort on bringing local Nordic knowledge and expertise into the program," says Vegas.
If you want to be in the top innovation and technology space – especially if you're a woman with ambition – then you need to be in Finland. It's the most fun and open ecosystem in Europe right now.

Virginia Vegas, Founder and Managing Director, VC Challenge
Participants work through 10 sessions that cover everything from building an investment strategy and attracting a Limited Partner (LP) to understanding fund structures and regulations for each of the Nordic markets. Instructors include academics, investors, lawyers, and other experts from relevant fields.
To date, six teams from Finland have gone through the VC Challenge program. They represent the startup sectors that are strongest in the country, i.e. gaming, health tech and the circular economy.
"The Finnish ecosystem has an enormous amount of energy and a strong willingness to contribute," says Vegas. "If you want to be in the top innovation and technology space – especially if you're a woman with ambition – then you need to be in Finland. It's the most fun and open ecosystem in Europe right now."
Fostering pan-Nordic cooperation
VC Challenge is supported by the Nordic Council of Ministers and has partner organizations across the region. Helsinki Partners has been filling this role for Finland, helping to attract participants, finding local experts who can contribute to the curriculum, and promoting the country's venture ecosystem.
We have two initiatives that our cooperation with VC Challenge is fulfilling. The first is to attract international LPs to invest in Finnish VC funds. The second is to encourage international VC funds to be established in Finland

Tian Yu, Senior Advisor, Helsinki Partners
"Through the program, we have the opportunity to make Finland's venture capital ecosystem and the emerging funds here more connected to the broader Nordic region," says Yu. "We've been introducing the participants to organizations like the Finnish Venture Capital Association, Business Finland Venture Capital and Tesi, as well as to LPs and venture capital funds. We're all coming together to nurture the broader Nordic ecosystem."
The VC Challenge team is now looking at how to scale the program to accommodate its growing popularity. Just 25 teams can participate in each course, yet more than 200 have registered their interest.
Individuals from investor networks represent the most common participant group. Incubators, accelerators and other players from startup ecosystems have also been signing up. Solo investors and family offices are represented too.
"The program is a way to bring together industry players from all five Nordic countries and develop common best practices," says Vegas. "We're not only supporting the launch of new VC funds – we're helping to build and strengthen the whole pan-Nordic venture ecosystem."
Impact investing in the Nordics
As the venture-fund landscape becomes more crowded, Nordic funds are increasingly finding an edge by specializing in different niches.
The region is a leading force in making investments aligned with Environmental, Social and Governance (ESG) goals. Nordic pension funds and other institutional investors are prioritizing ESG and human rights – even refusing to invest in companies with shortcomings in these areas. VC fund managers are responding with increased transparency into the ESG credentials of their funds.
"In the Nordic region we're pioneers in applying ESG values to venture capital funds," says Vegas. "At VC Challenge we see it as our responsibility to educate participants on the VC industry's best practices"
"We want to support the development of sustainability-focused Nordic funds. These are funds that either invest in sustainable businesses or strongly incorporate ESG into the investment process. We also want to see more funds that are gender inclusive and have at least one female GP," she says.
Tesi runs a program that promotes the emergence of new Finnish VC funds based on or investing in the circular economy. Since its establishment in 2019, the program has invested or committed EUR 50 million. At the end of 2022 the organization surveyed the ESG approaches of Finnish GPs, finding that 94% of them include sustainability in their strategies.
—————
For more information on investing in Finnish VC funds or setting up a venture operation in the country, please contact Tian Yu at Helsinki Partners.
Planning to raise a fund?
Register your interest to join the next cohort of VC Challenge. The programme provides professional guidance, learning, and networking opportunities to aspiring VCs. Apply now to learn and prepare for raising and managing a fund.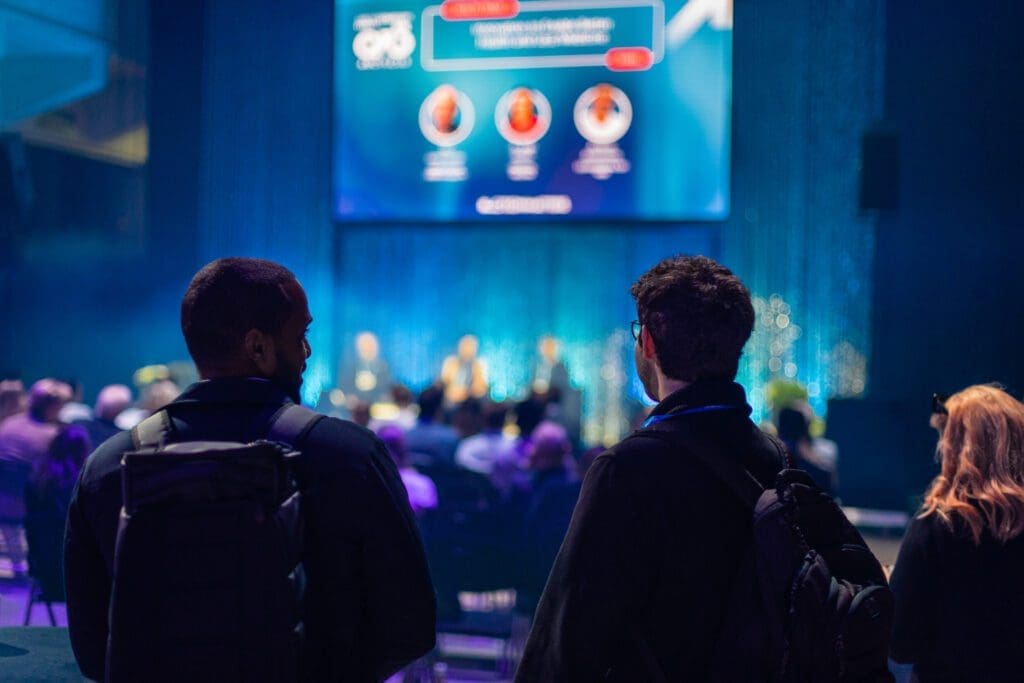 Contact Helsinki Partners
If you are interested in learning more about Helsinki and its possibilities – please contact us via the form here. We'll make sure to get back to you within a few working days.