Venture Nordics
A unique and effective opportunity for International Fund Managers and LPs interested in setting up their operations in the Nordics or investing in the Finnish VC funds.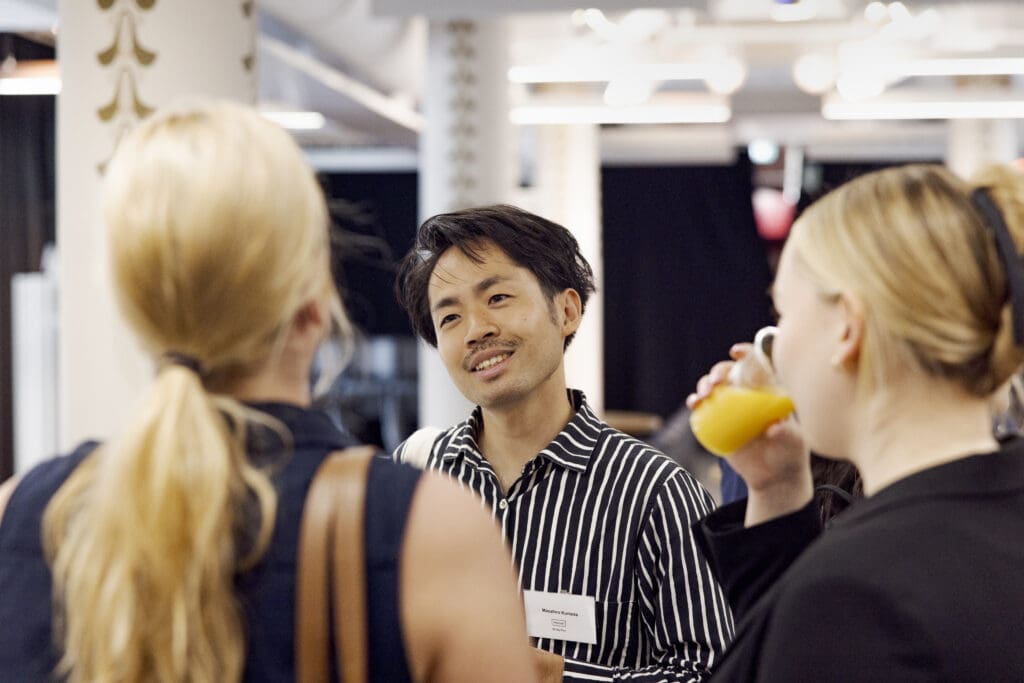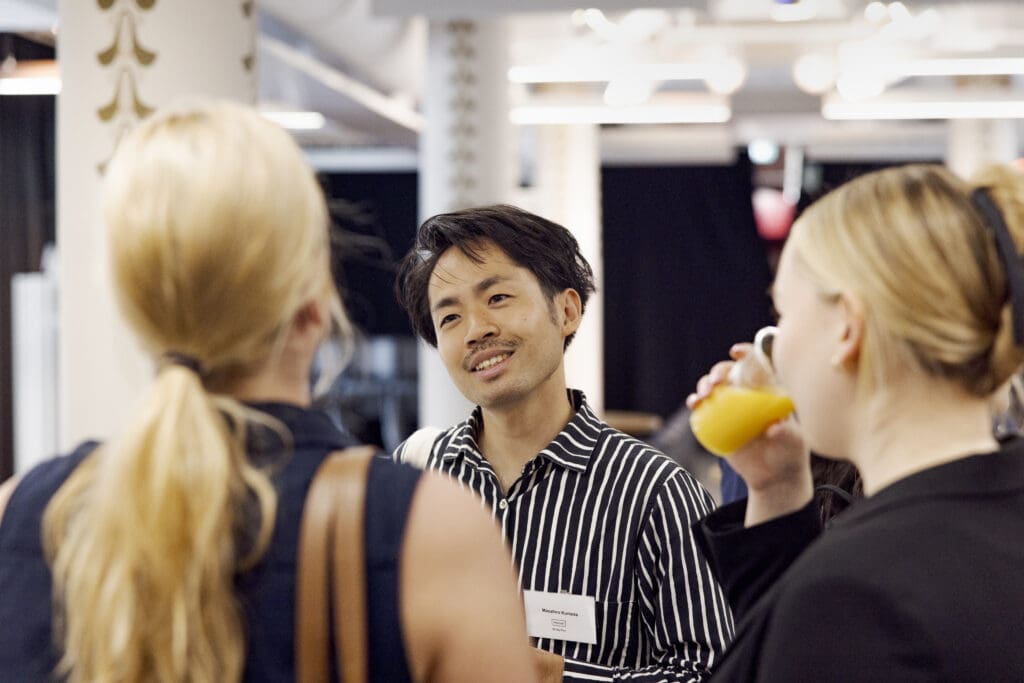 Venture Nordics Program
Program timeline: May 30 – June 7, 2024
A unique and effective opportunity for International Fund Managers and LPs interested in setting up their operations in the Nordics or investing in the Finnish VC funds.
About the program
What is the Venture Nordics Program?
Venture Nordics offers a unique, immersive experience for international fund managers and LPs to delve into Finland's thriving sectors like gaming, software, and medtech. This exclusive program is your gateway to uncovering European investment gems and embracing the Nordic approach to work-life balance. While the program is complimentary, participants are responsible for their travel, accommodation, and living expenses in Finland.
How it works
Find your North Star on top of the world
Engage with Finland's key market players, network with top VCs and startups, and discover practical insights into investment and operational strategies in Finland. Plus, enjoy leisure activities that showcase the best of the Finnish lifestyle!
Are you convinced? Apply now before February 18th.
Learn all you need to know about the Finnish Venture Ecosystem in just 9 Days
May 30th – June 7th 2024
Introduction to the Finnish Venture Ecosystem
DAY 1 | MAY 30
Networking with key Finnish institutional LPs and VCs. An inaugural event to set the tone for the program, providing an overview of Finland's investment landscape.
University Day
DAY 2 | MAY 31
Tour of the University of Helsinki and its incubators at health and Kumpula campuses. Discover how academic research is translated into viable business ventures.
Into the Woods: Cottage Day 1
DAY 3 | JUNE 1
A day of relaxation and networking at a Finnish cottage. Experience the quintessential Finnish sauna, swim, and local cuisine in a serene setting.
Into the Woods: Cottage Day 2
DAY 4 | JUNE 2
Another day at the cottage to deepen your understanding of Finnish culture and lifestyle. Return to Helsinki in the midday for informal networking.
Startup & Deeptech Day
DAY 5 | JUNE 3
The day starts with an introduction to the startup ecosystem with pitching sessions. Followed by a tour of the Center of Innovation and deeptech: VTT, Aalto University and Kiuas Accelerator
Practical Insights Day & VIP Dinner
DAY 6 | JUNE 4
Workshop/seminar on immigration, fund formation, and tax considerations. Gain practical knowledge essential for setting up operations in Finland. We end the day with a VIP dinner hosted by the City of Helsinki.
DAY 7 | JUNE 5
Arctic 15 Day 1: LP Summit
We attend the LP Summit and Arctic 15, the most efficient startup and investor matchmaking event in the Nordics and Baltics, offering extensive networking opportunities and insights into current market trends.
DAY 8 | JUNE 6
Arctic 15 Day 2
Second day at the Arctic 15, facilitating further engagement with industry leaders and potential partners.
DAY 9 | JUNE 7
Arctic 15 Day 3 & Farewell Dinner
Farewell dinner to celebrate the program's conclusion and reflect on the experiences and connections made.
You seem pretty interested. What are you waiting for?
Not convinced?
Here are 5 more reasons to Venture North
22%
VC funds are outperforming the European comparison with a 22% annual return and a TVPI of 2.9x and a DPI of 1.3 Old Funds, inception 2009–2015)
TESI, 2023
€48B
Helsinki startups are worth €48B, up 2.9x since 2018.
Dealroom, 2023
#1
Finland is the happiest country in the world for six years in a row.
World Happiness Report, 2023
#1
Best country for launching a startup
Business Money, 2023
#2
Finland is the second most gender-equal country in the world.
World Economic Forum, 2022
Assistance with travel documents.
Our dedicated team will guide you through the visa application process and assist with any travel documentation needed, ensuring a smooth and hassle-free journey to Finland.
Complimentary access to co-working spaces and events like Arctic 15.
We know you've got sh*t to do. We've got you covered. Participants get free access to a well-equipped co-working space in the centre of Helsinki and exclusive access to premier events such as Arctic 15, where you can connect with industry leaders and innovators.
Support in establishing operations or investing in Finnish funds.
Leverage our expert business advisors' services and resources to set up your operations seamlessly in Finland or make informed investments in promising Finnish funds, benefiting from our deep local market knowledge.
A unique Finnish cottage getaway experience, including accommodation, food, drinks, and transport.
Immerse yourself in the serene beauty of Finland with a stay at a traditional cottage, complete with authentic Finnish cuisine, beverages, and convenient transportation arrangements for a holistic cultural experience.
Public transport passes and local SIM data during the program.
Navigate Helsinki with ease using complimentary public transport passes, and stay connected with a local SIM card providing ample data, ensuring you're always just a call or click away from what you need.
Travel costs
Participants are responsible for their travel to Finland, allowing them the flexibility to choose their preferred airline and travel itinerary. Although we assist with the visa process, any fees associated with visas or other travel documents are the responsibility of the participants.
Accommodation costs in Finland
While we facilitate a great stay, the cost of hotels or other accommodations during your time in Finland is not covered by the program.
Living expenses
Everyday expenses such as meals, recreational activities, and personal expenses in Finland will need to be managed by the participants themselves
There is no cost for the program.
The program is sponsored by the City of Helsinki. Participants cover their travel, living, and personal expenses.
Helsinki is an affordable and well-connected city. The local bus, tram, train, and metro system cover the whole city and the centre is very walkable. You can easily manage your life without a car. However, for day trips you can easily rent a car or use a car-share service.
You can find more information about life in Helsinki below:
At Helsinki Partners, we match people with opportunities. We are more than happy to support you in expanding your VC operations to Finland or in investing in a Finnish fund, even if you're not selected for the program.
Wow, you've made it all the way down here – you should definitely apply!