90 Day Finn Programme 2023
Unlock the secret to a good life in Helsinki! Join the 90 Day Finn Programme to make a lasting impact alongside a network of global change-makers. Welcome to your new home. Apply before Feb 24.
The 90 Day Finn Program­­me
Experience life in Helsinki, the capital of the world's happiest country. Gain the support, connections, and information you need to thrive in Helsinki. Get ready for a truly transformational experience.
What is the 90 Day Finn Programme?
The 90 Day Finn Programme brings together forward-thinking professionals from around the globe. This unique opportunity is designed to help you grow your business and make valuable connections in Helsinki.
Our expert team of business advisors will help you achieve your goals and thrive in Helsinki.
The programme runs from August to October 2023
A business venture that just makes ​sense
Helsinki Partners' business advisors are experts in conducting business in Helsinki. They will help you achieve your goals and thrive in this vibrant city. Of course, we'll also arrange an inspiring workplace in the city centre.
Helsinki is ranked third in the world for work–life balance when comparing data on work intensity, institutional support, legislation, and liveability. Come experience the good life in Helsinki.
Join 14 other change-makers and explore new horizons in Helsinki
We believe collaboration works best across different disciplines and that unexpected synergies lead to better innovation. The growing 90 Day Finn network proves it.
In Helsinki, we know that innovation needs creativity. Immerse yourself in our city, let the design inspire you and ignite your creative spark.
Helsinki is a city that just works. Our versatile city offers a dynamic urban atmosphere paired with stunning natural beauty.
Helsinki is a pioneer in forward-looking, inclusive, and low-hierarchical business culture. Get swift access to our unique business ecosystem that is solving the challenges of tomorrow, today.
Feel at home in the world's happiest country
In Helsinki, you'll feel at home in no time. Our relocation partners are here to help you with everything you need, including obtaining the necessary documents, a place to live, and even a school for your child.
That way you can fully enjoy your life in Helsinki, from start to finish.
About the programme
90 Day Finns 2023 have been selected and will be announced in May. The programme runs from August to October 2023.
The programme is searching for 15 driven founders, investors and business professionals who are looking for expansion opportunities or a new investment challenge, as well as inspirational changemakers that want to see real change in the immediate future.
This programme is for people who are: self-employed, working at a company, firm, or another organisation.
This programme is not for people who are currently searching for work.
No, there is no application fee for the programme.
However, participants are responsible for their own expenses including travel, visa applications, living costs, and personal expenses. Helsinki Partners will cover the costs of relocation services, which include assistance with visa applications, finding an apartment, and finding schools/daycares for children.
Before the programme begins the 90 Day Finns will participate in a virtual preparatory programme to prepare them for the transition and to answer any questions about getting settled in Helsinki.
Once the participants and their families arrive in Helsinki they will receive an individual business guide and free use of a coworking space in the city.
In addition, the programme includes an average of two events a week. These events include: industry-specific business visits (tailored to participant needs), meetings and networking events, along with family-friendly leisure events.
Participants will also receive a local business guide, who will help them to navigate the Helsinki ecosystem and support them to build a relevant network.
The 90 Day Finn Programme is unique and will be personalised to you. This starts the day you get in touch with us and continues through the programme—and beyond. You'll have a dedicated business advisor to guide you and your family through the application process. They'll advise you on finances, visa requirements, travel plans, and how to apply. We'll also connect you with our integration partners who'll work closely with you to ensure your safe arrival to Helsinki. Our team of business advisors is here to ensure your preparation for the programme is as smooth and stress-free as possible.
The application period ended on February 24th, 2023. You can still join the waitlist for entry into the programme in August 2023.
Applicant interviews: March – April 2023
Participants announced: April 30th, 2023
Participant onboarding: May – June 2023
Programme begins: Early August 2023
Helsinki is an affordable and well-connected city. The local bus, tram, train, and metro system cover the whole city and the centre is very walkable. You can easily manage your life without a car. However, for day trips you can easily rent a car or use a car-share service.
You can find more information about life in Helsinki below:
You are more than welcome to Helsinki whether or not you are selected for the programme! Our business advisors are here to support your business needs. Learn more about our services.
In addition, there are a number of other organisations able to offer free support:
What participants are saying
It is rare that one's expectations are not only met but exceeded. The 90 Day Finn Programme has offered a first-class ticket to doing business in Finland and appreciating the Finnish lifestyle and culture. The happiness quotient is often spoken about, but what has been even more rewarding to experience is the willingness to collaborate; the sense of security; the extraordinary access to nature; and the ease of communicating despite not speaking the language. We look forward to establishing a subsidiary of our business here

Catherine Lückhoff, CEO, 20fifty, 90 Day Finn 2022
Finland is a leader when it comes to sustainable smart cities. Technology is very important, but although Finland is a global leader in many technologies, what sets Finland apart is the governance of cities. Neighbourhoods are diverse, not segregated. Municipalities encourage the participation of citizens in decision-making.

Jaime Alvarez, Co-founder 100 Thousand Million, 90 Day Finn 2021
Discover the secrets of Helsinki
27 reasons to live in Helsinki
With an increasing number of expats, a hot startup scene, and easy-to use social services, it's the perfect city to relocate to.
Quick guide: Moving to Helsinki
Quick answers to questions from the cost of living to schools and the healthcare system. And of course we will address the elephant in the room: How is the weather in Helsinki? Will I freeze?
36 reasons to love Helsinki
There are an infinite number of reasons to love Helsinki but here are a few of our favourite reasons.
Helsinki runs smoothly in English
Services are readily available in English, a language that citizens have a good command of. Applying for work can also be done in English.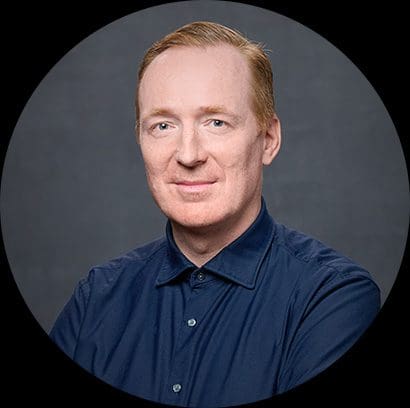 Contact us
If you are interested in learning more about the 90 Day Finn Programme and its possibilities – please contact our Programme Manager, Sami Häikiö. You can expect a reply within a few working days.
Sami Häikiö
Programme Manager, 90 Day Finn, Helsinki Partners
+358 40 769 0717
sami.haikio@helsinkipartners.com
Read more about the 90 Day Finn Programme