Why Helsinki is a good place to invest
Discover why Helsinki's startup scene has attracted international investors like NordicNinja, who chose it as their main international office to reach the rest of Europe.

4 min read
Want to invest in Helsinki?
Our Senior Advisor Tian Yu can help.
Investing in the good life
Why Helsinki is a good place to invest
Helsinki, the capital of Finland, is a great place to invest for many reasons. In 2021, the Finnish startup investment exceeded one billion euros for the first year ever, with over 70% of the funding coming from foreign investors.
Finland's startups are leaders in attracting VC funding in Europe, relative to its GDP. Helsinki is a small city with tight networks, making it an excellent place to gain visibility.
There are also many services to support both investors and startups, and the authorities are eager to make the local investment environment more favourable.
Navigating the Finnish Investment Landscape: Insights from NordicNinja's Journey in Helsinki
One prominent Venture Capital fund building strong local ties in Helsinki is NordicNinja, a Japanese early-stage investor. Launched in 2019, NordicNinja chose Helsinki as its main European base.
The fund is a public-private partnership between the Japan Bank for International Cooperation, Panasonic, Honda, Omron, and BaltCap. The aim of NordicNinja is to help established Japanese companies fuel startup innovation, mainly in software and services, to complement the strong R&D and manufacturing expertise that Japan is famous for.
Innovation in Northern Europe is led by software startups that are born global. So we saw an opportunity to bring Japanese funding into the market to create a win-win investment solution.

Tomosaku Sohara, Managing Partner, NordicNinja
NordicNinja has invested more than EUR 50 million in 19 startups founded in Finland, Sweden, Estonia, and Lithuania. While the fund has no requirement for its startups to have operations in Japan, several opportunities have emerged for them in the country.
For instance, Finnish virtual- and mixed-reality solution provider Varjo counts Japan as its second-largest market.
Additionally, all-weather autonomous-vehicle expert Sensible 4 and mobility service provider MaaS Global are both currently running trials near Tokyo.
Another example is Logmore, the world's first dynamic QR code solution for monitoring sensitive shipments, which recently signed a large contract with a Japanese company.
NordicNinja's Investment Director, Claes Mikko Nilsen, has been active in European angel investing for over a decade. As the former Head of the Finnish Business Angels Network (FiBAN) he brings significant experience in cross-border investments at the seed stage.
Work-Life Balance in Helsinki: The best in the world
NordicNinja isn't just investing in startups, it's investing in family life in Helsinki. The team in Helsinki now numbers eight people, four of whom are Japanese and have relocated.
Sohara moved his family from Tokyo in January 2019. Despite some initial challenges in adjusting to the Finnish winter climate he says the family's relocation has been easy.
The work-life balance in Helsinki is one of the best in the world. Everything works smoothly, it's very quiet, and very safe. My kids can go everywhere by themselves and it rarely takes more than 20 minutes to travel anywhere in the city.

Tomosaku Sohara, Managing Partner, NordicNinja
"The work-life balance in Helsinki is one of the best in the world. Everything works really smoothly, and it's very quiet and safe. My kids can go everywhere by themselves and it rarely takes more than 20 minutes to travel somewhere," says Sohara.
"Helsinki Partners is a great organization too. They have always been very proactive in reaching out to introduce us to different companies and invite us to events."
If you're an investor looking for deal flow in Finland, Helsinki Partners offers free-of-charge services (backed up by The City of Helsinki) for international VCs and CVCs.
NordicNinja has established itself as a trusted player in the Finnish market and has now begun raising capital for a second fund. "From our base in Helsinki, the Nordic and Baltic startup ecosystem can expect to see a lot more from NordicNinja in the future," says Nilsen.
Contact us today to learn more about our services and how we can help you invest in Helsinki.
Looking to invest in Helsinki?
We offer free-of-charge services backed by The City of Helsinki to help international VCs and CVCs find promising investment opportunities in the Helsinki startup scene. Contact us today to learn more and start exploring the potential of the Nordic startup ecosystem.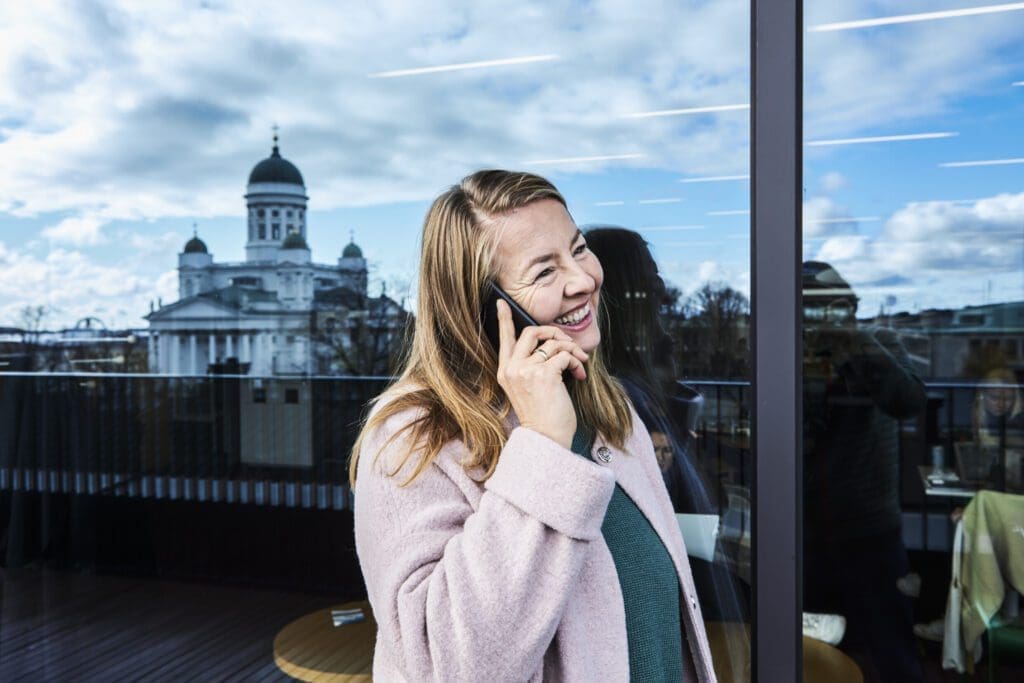 Related articles
Contact Helsinki Partners
If you are interested in learning more about Helsinki and its possibilities – please contact us via the form here. We'll make sure to get back to you within a few working days.