Helsinki is the city of choice for congresses
The 90 Day Finn programme is now open for event organisers. They can base themselves in Helsinki to experience the Nordic lifestyle.
"Helsinki is the 12th most popular congress city in the world." says Leena Lassila, Director, Global sales, Helsinki Partners
If you are one of Europe's top allergy researchers, there is an excellent chance you have visited Helsinki. The same goes if you are a Nordic venture capitalist or a bestselling American science fiction author. This seems like a strange combination, but all of these groups think Helsinki is the best city to host their congresses.
Helsinki is the 12th most popular congress city in the world. We have a variety of versatile venues which fit different needs. Helsinki can host huge international gatherings for tens of thousands of people or smaller, intimate events for a few hundred.

Leena Lassila – Director, Global Sales, Helsinki Partners
Helsinki isn't only popular as a place to host congresses; it is also a popular city for meeting planners and congress organisers to live and base their operations. They might organise events in Helsinki, elsewhere in Europe, or even online.
It's nice to be an event professional in Helsinki because we are a small group of professionals and everyone knows each other. Anyone you need to talk to is just two phone calls away, even a CEO or the mayor. It really saves time for the organiser.

Heini Etsola – Account Manager, Congresses and meetings, Helsinki Partners
Politicians, doctors and nerds welcome
Helsinki is in a great geographic location for international events. You can fly anywhere in Europe in only a few hours, while you can be in Beijing in less than eight hours or in New York in less than nine hours.
This combination of great people, venues and location has made Helsinki the city of choice to host events for groups ranging from political parties like the European People's Party, science conferences such as the European Academy of Allergy and Clinical Immunology, and fan events like the World Science Fiction Convention Worldcon.
One high-profile meeting which takes place in Helsinki every year is the technology and startup event Slush. Slush has held events online and around the world, but their home and largest event remains in Helsinki.
Helsinki provides support for events
I can't imagine moving this somewhere else. We are built by the students here. We have relationships with the vibrant startup ecosystem here, including entrepreneurs and universities. Helsinki is what gives the event its soul.

Eerika Savolainen – COO, Slush
The City of Helsinki works hard to be a good host, because each group might have specific needs. For example, Slush often gets discounted public transportation for their participants. This is particularly handy because of Helsinki's compact layout, where event-goers can safely, easily and quickly travel between their hotel, congress venue, restaurants and other areas.
Helsinki is an interesting and exciting city for international visitors. The city supports new ventures with quirky ideas. Slush has a reputation for being a wild event, but that is because Helsinki has supported us.

Eerika Savolainen – COO, Slush
Embrace weird Helsinki
There is a stereotype – perhaps true – that Finns love crazy or weird events. Swamp soccer, wife carrying and mobile phone throwing championships come to mind. This can help make Helsinki an unforgettable place to host a congress.
We had a group of investors who just had to have a sauna and then jump into a hole in the ice. It is the small experiences like this which really set us apart.

Eerika Savolainen – COO, Slush
For any event planner who joins the 90 Day Finn programme, Savolainen recommends they embrace the Finnish weirdness and look at more of Helsinki than the congress centres.
Get a local to show you their favourite saunas, libraries and cafes. Experience the Nordic way of living. These things are what makes Helsinki special.

Eerika Savolainen – COO, Slush
About 90 Day Finn programme
90 Day Finn programme was designed to provide the opportunity to international investors, founders, corporate executives, event organisers and tech talents to live and find opportunities in Finland for three full months. As part of the programme, we provide support for the 90-day relocation, tailored services based on your business needs and guidance for obtaining long-term residency.
You may also find interesting
Congresses and meetings in Helsinki
Find out why the capital of Finland is the best place for your next event. We at Helsinki Convention Bureau are happy to help you with anything you might need.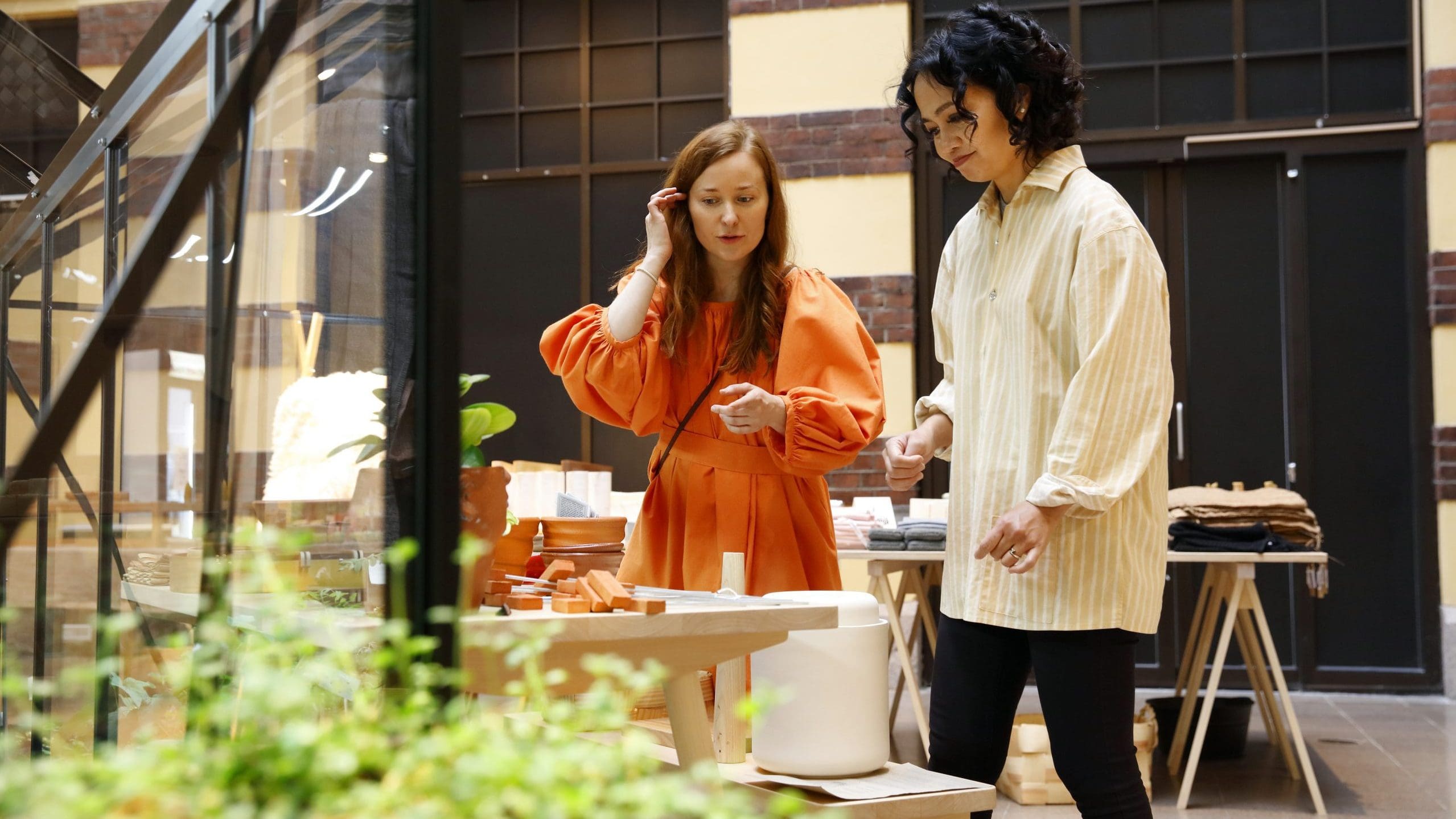 Visions of sustainability converge in Finland
Several participants in our 90 Day Finn programme are bringing vision and expertise in sustainability and smart energy.
90 Day Finns seek to develop global leaders in Helsinki
Two 90 Day Finns from the US and Czech Republic are building stronger ties with Finland.
Contact Helsinki Partners
If you are interested in learning more about Helsinki and its possibilities – please contact us via the form here. We'll make sure to get back to you within a few working days.