Yrittäjän Päivä: Celebrating Entrepreneurs in Finland
Learn about 'Yrittäjän Päivä' or Entrepreneur's Day in Finland and how it's helped Helsinki become an ideal destination for startups.

4 min read
Want to start a business in Helsinki?
Helsinki Partners can help.
Entrepreneur's Day: A Gateway to European Growth for Startups
What is Yrittäjän päivää?
Entrepreneurship is the lifeblood of any thriving economy, and in Finland, it's celebrated annually on September 5th as 'Yrittäjän päivää' or Entrepreneur's Day. This day serves as a reminder of the importance of entrepreneurship in driving economic growth, creating jobs, and fostering innovation.
Since its inception in 1997, Entrepreneur's Day has been championed by the Yrittäjäjan päivä Foundation, whose mission is to support entrepreneurial activities and promote the appreciation of entrepreneurship.
A Journey from Recession to Resilience
The idea of Entrepreneur's Day was born in the 1990s, a period marked by Finland's worst recession in history. Today, the landscape has evolved, but the journey hasn't always been smooth for entrepreneurs.
Recent years have presented unprecedented challenges, with unpredictable changes in the business environment. The resilience of entrepreneurs has been put to the test, making it vital for everyone to support them in these trying times.
Entrepreneurship Day serves as a poignant reminder of the entrepreneurial spirit that fuels innovation and economic growth. In Finland, this celebration underscores the nation's commitment to fostering an environment where startups can thrive. Helsinki, as the capital of Finland, has emerged as a dynamic startup hub, attracting international entrepreneurs seeking to establish their businesses in the vibrant European market.
By commemorating Entrepreneurship Day, we not only honour the journey of entrepreneurs but also highlight the exceptional opportunities that Helsinki offers as a gateway to success for startups.
Why Choose Helsinki for Your Startup?
1. Helsinki as a service
What sets Helsinki apart is its accessibility to services for both young and established companies. From lightning-fast connectivity across the country to innovative testbeds and proactive city and government organisations, Helsinki-as-a-service caters to the needs of entrepreneurs. The city's commitment to providing essential infrastructure ensures that businesses can operate efficiently and effectively.
2. Access to talent
Helsinki boasts a vast pool of technical and creative talent. With the success stories of growth companies like Wolt, Smartly, and Supercell, the local tech workforce is well-versed in achieving substantial growth. Entrepreneurs can tap into this skilled labor force, making it an attractive destination for startups looking to scale quickly.
3. A thriving startup ecosystem
Finland's business environment is built on principles of trust, transparency, and innovation. It consistently ranks as one of the most attractive startup ecosystems globally, thanks to factors such as security, robust intellectual property rights, and political stability. Helsinki, in particular, stands out as an innovative region, with a continuously growing startup ranking.
4. A collaborative environment
Helsinki's entrepreneurial community thrives on collaboration. Here, enthusiastic individuals come together to solve problems and innovate. Information sharing is at the core, fostering collaboration between peer-to-peer networks and various academic, private, and public organizations. The availability of open data and public testbeds creates an environment where innovators can learn from each other and thrive.
5. A nurturing environment for early-stage businesses
Startups in Finland benefit from public funding programs and valuable coaching provided by organisations like Business Helsinki. Incubators and accelerators, both publicly and privately funded, offer continuous support to budding entrepreneurs. Helsinki is also home to Slush, Europe's largest gathering of venture capital investors, providing a unique opportunity for startups to connect with over 1,500 investors.
Entrepreneur's Day: A Celebration of Helsinki's Entrepreneurial Spirit
Entrepreneur's Day in Finland is not just a date on the calendar; it's a celebration of resilience, innovation, and the entrepreneurial spirit that drives the nation's economy. In the bustling startup ecosystem of Helsinki, where business opportunities abound, this day takes on even greater significance. It's a reminder that in Finland, entrepreneurship is not just a job but a way of life.
If you're exploring business opportunities in Finland or considering becoming an entrepreneur yourself in this vibrant nation, remember the values celebrated on Entrepreneur's Day: cooperation, choice, and freedom. It's a testament to the thriving business culture and startup-friendly environment that make Finland one of the best places to set up your startup in Europe.
Whether you're an established entrepreneur or an aspiring startup founder, take a moment on September 5th to celebrate Entrepreneur's Day. Reflect on the journey of entrepreneurship in this country and be part of the movement that supports and uplifts the Finnish entrepreneurial spirit.
Set up a business in Helsinki
Set up your business in Finland to enter the European market through the Nordics – the easy way. Take advantage of our Business Advisors to help you when navigating Helsinki's ecosystem, introduce you to key players in the market and provide you with practical advice on how to establish yourself here.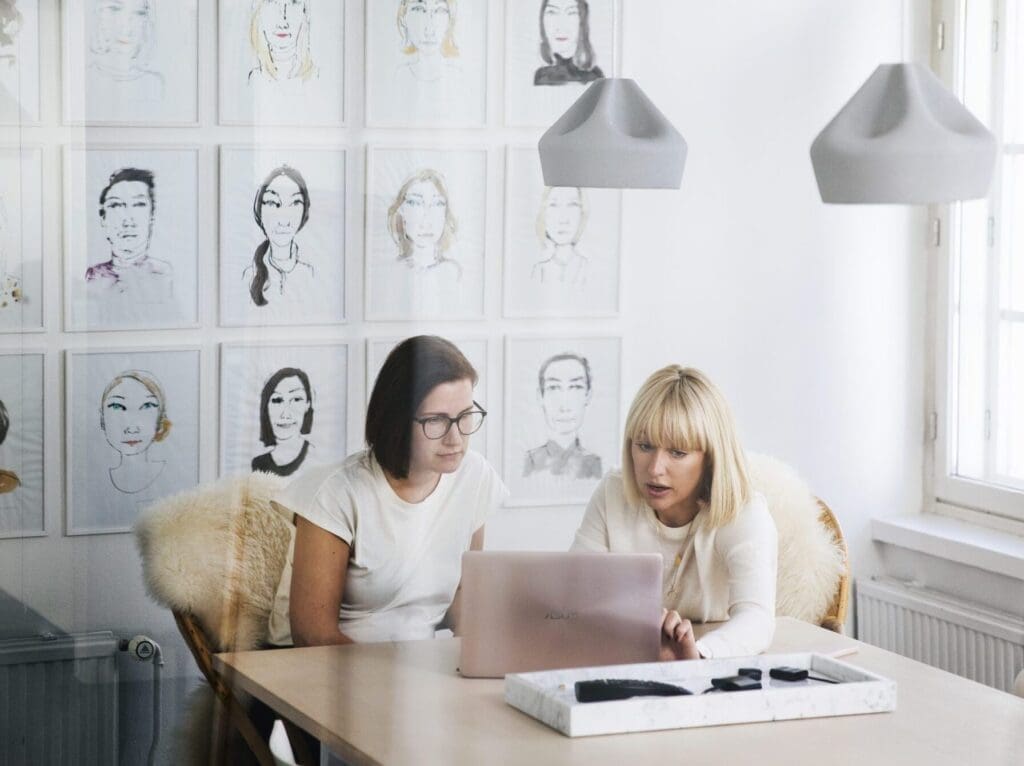 Related articles
Contact Helsinki Partners
If you are interested in learning more about Helsinki and its possibilities – please contact us via the form here. We'll make sure to get back to you within a few working days.