Global tech innovators arrive in Helsinki
From helping companies do more with their patents, to improving diagnostics for patients in critical care – we meet two 90 Day Finns bringing technology innovation from Tel Aviv and Boston.

2 min read
Interested in learning more?
Follow us on LinkedIn to stay up-to-date on the latest news and updates from Helsinki Partners
Finland is a technology-driven country with impressive resources
William Carbone is CEO and co-founder of The Adjacent Possible, an R&D company that helps organisations identify licensing opportunities for their intellectual property. Carbone is a former IBM executive and an expert in promoting technology innovation around quantum computing, blockchain, AI and IoT. He has published more than 10 scientific papers and given some 40 keynotes at international conferences.
Carbone together with the other founders, Vlad Lichtenthal and Nick Sgobba, established The Adjacent Possible on the premise that some 80% of granted patents are never used. The business partners came up with a methodology, itself patent protected, that companies can tap into to discover opportunities for the unrealised value of their intellectual property.
A word from William
"Our business model requires highly-efficient patent law infrastructure and related capabilities, a global mindset, a diverse group of technology-driven companies, and a solid base of venture capital. We find everything we need and more in Finland."
William Carbone
CEO & Co-founder
The Adjacent Possible
© Peter Forsgard
An Italian citizen who lives in Tel Aviv – another city with a thriving tech scene – Carbone first learned of the 90 Day Finn programme through a LinkedIn post from Helsinki Partners. Upon being selected, he established The Adjacent Possible as a Finnish company and is now working with local and international businesses to identify and realise opportunities for licensing their patents.
We come to Helsinki to learn, connect and contribute. Finland is a technology-driven country with impressive resources, capabilities and innovation ecosystems. But there is still significant potential for sustainable growth and development of these attributes.

William Carbone – 90 Day Finn (2021 programme) & CEO and Co-founder at The Adjacent Possible
Automated diagnostics for critical care patients
US-citizen Jeff Valk is another 90 Day Finn focused on technology innovation. He's co-founder and CEO of Boston-based Admetsys, a medical-technology company that has developed the first fully-automated glucose control and continuous blood diagnostics system for hospital care.
Nearly 80% of people in critical care have dysglycemia – blood glucose that is too high or too low – due to their metabolism becoming destabilised. We've built a sensor that connects directly to the patient's intravenous line to model their metabolism in real time and infuse both insulin and dextrose as needed.

Jeff Valk – 90 Day Finn (2021 programme) & CEO and Co-founder of Admetsys
Jeff previously lived in Denmark and has used his connections there to establish several clinical collaborations in Scandinavia. Now he's hoping to engage with the healthcare community in Finland too. He also wants to learn more about the country's business culture and hiring policies as Admetsys looks to establish a European base.
A word from Jeff
Everywhere in the world there are economic pressures on healthcare. By coming to Helsinki as part of this program, I want to understand the specific challenges that Finland is facing. There is a consensus in Finland that healthcare is socially important. The Finnish community also takes pride in being technologically progressive. We would love to end up with leading hospital customers in Finland if our solution turns out to be compatible.
Jeff Valk
CEO & Co-founder
Admetsys
© Peter Forsgard
About the 90 Day Finn programme
The 90 Day Finn programme was designed to provide the opportunity to international investors, founders, corporate executives, event organisers and tech talents to live and find opportunities in Finland for three full months. As part of the programme, we provide support for the 90-day relocation, tailored services based on your business needs and guidance for obtaining long-term residency.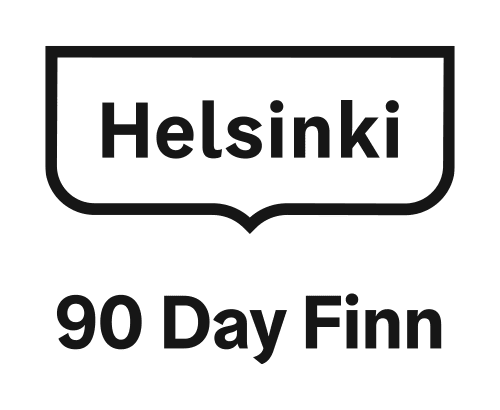 Related articles
Contact Helsinki Partners
If you are interested in learning more about Helsinki and its possibilities – please contact us via the form here. We'll make sure to get back to you within a few working days.