Finland is for families
Finland is a country known for its beautiful landscapes, clean air, and friendly people. But did you know that it is also an excellent destination for families? Here are a few reasons why.

3 min read
Want to know more about life in Helsinki?
Sign up to our Helsinki work life newsletter.
Finland an ideal destination for families
Clean air and sustainable living
Known for its stunning natural beauty, Finland has also been recognised as the country with the cleanest air in the world.
This Nordic gem has consistently captivated the wanderlust of traveler's with its unspoiled nature and friendly locals. But there's a hidden depth to this nation, that makes it an even more alluring prospect for families in search of a safe and clean home.
Discovering Helsinki: A family adventure
Sean and Ladi Carr came to Helsinki through the 90 Day Finn Programme, looking for professional development and a family-focused experience. Despite their demanding careers in academia – Sean from the United States and Ladi originally from the Czech Republic – the allure of Finnish work-life balance was too compelling to ignore. Their son, Sebastian, was initially hesitant but soon embraced the idea of a new adventure.
Within a remarkably short time, Sebastian had already formed friendships after starting school in Finland. The Carr family's story exemplifies the transformative power of embracing change.
He was originally apprehensive about the idea of leaving his friends, but eventually, he decided it would be cool to do something different. Within a week of starting school in Finland he had already made new friends.

Sean Carr, 90 Day Finn Programme 2021
The Finnish lifestyle: A study in work life balance
While the Carrs initially grappled with time zone differences, they soon discovered the rewards of the 90 Day Finn Programme. Engaging in a myriad of business, networking, and cultural activities, they learned that Finland isn't just a place for work, but also for leisure.
Immersing themselves in the Finnish way of life, they revealed in activities like saunas, lakeside swims, berry picking, and mushroom foraging. Helsinki's outdoor offerings, from city bike rides to park visits, encapsulated their experience. Even the summer ice cream kiosks became cherished memories.
Helsinki is such an outdoor city. There are so many things to do outdoors in Helsinki. We rode city bikes, went to parks, enjoyed ferry rides and loved the summer ice cream kiosks.

Ladi Carr, 90 Day Finn Programme 2021
Helsinki is for families
Sean's decision to continue exploring opportunities in Finland after the program speaks volumes. His family's journey attests to the fact that Finland, beyond its picturesque landscapes and clean air, is an exceptional family destination. Here's why:
Safe Haven: As one of the safest countries globally, Finland provides families with peace of mind to explore and enjoy their visit to the fullest.
Endless Adventures: Helsinki boasts a plethora of outdoor activities, including hiking, fishing, and skiing, making it a playground for families seeking natural escapades.
Enticing Attractions: From amusement parks to public saunas, Helsinki offers an array of family-friendly attractions, ensuring everyone's entertainment.
Education Excellence: Finland's education system, globally renowned, is an ideal platform for families with school-aged children to delve into the nation's culture and history.
Affordable Luxury: Despite its elevated living standards, Finland remains affordable, making it an attractive option for budget-conscious families. The cost of living in Finland is on average 8.8% lower than in the United States with rent a staggering 52.8% lower.
Helsinki is a fantastic destination for families who want to experience the best of what this beautiful country has to offer. Whether you are looking for adventure, education, or relaxation, Helsinki is the perfect place for your family.
Enjoy the healthiest work-life balance worldwide
In Finland, you can have it all. Free top-class education for your children, a highly ranked and free healthcare system, clean air, beautiful nature that's easily accessible from your doorstep and of course- the best work-life balance in the world to enjoy it all. Come and join the happiest folks in the world and find out more about working in Helsinki.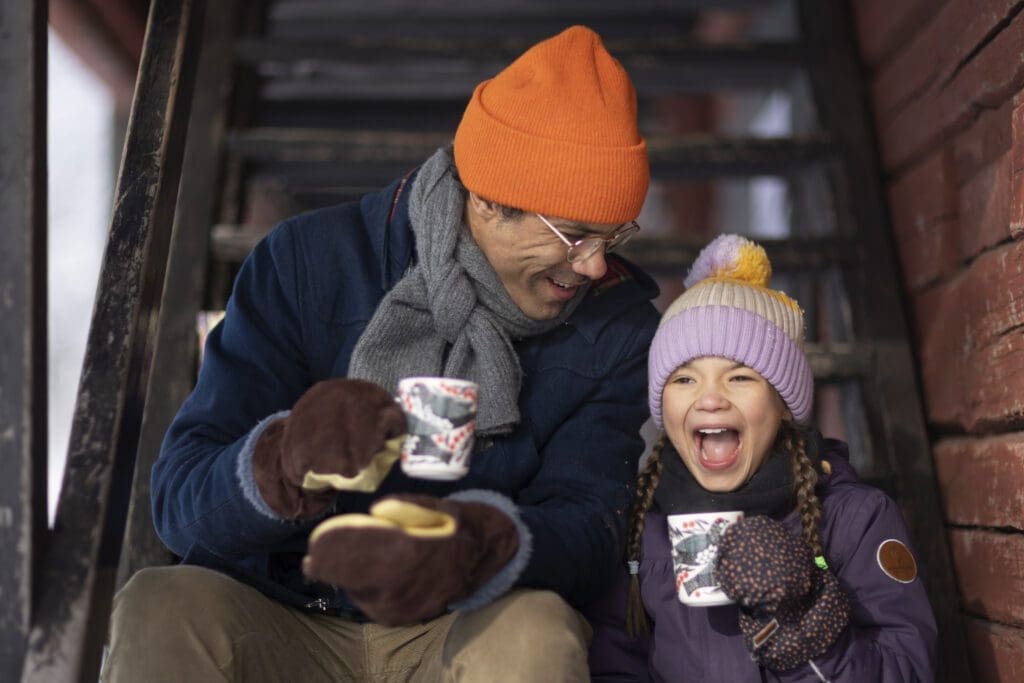 Related articles
Contact Helsinki Partners
If you are interested in learning more about Helsinki and its possibilities – please contact us via the form here. We'll make sure to get back to you within a few working days.