90 Day Finns 2022
Get to know our 90 Day Finn participants, part of the 2022 programme! They will all be in Helsinki from the beginning of August until end of October, but we secretly hope to make them fall in lov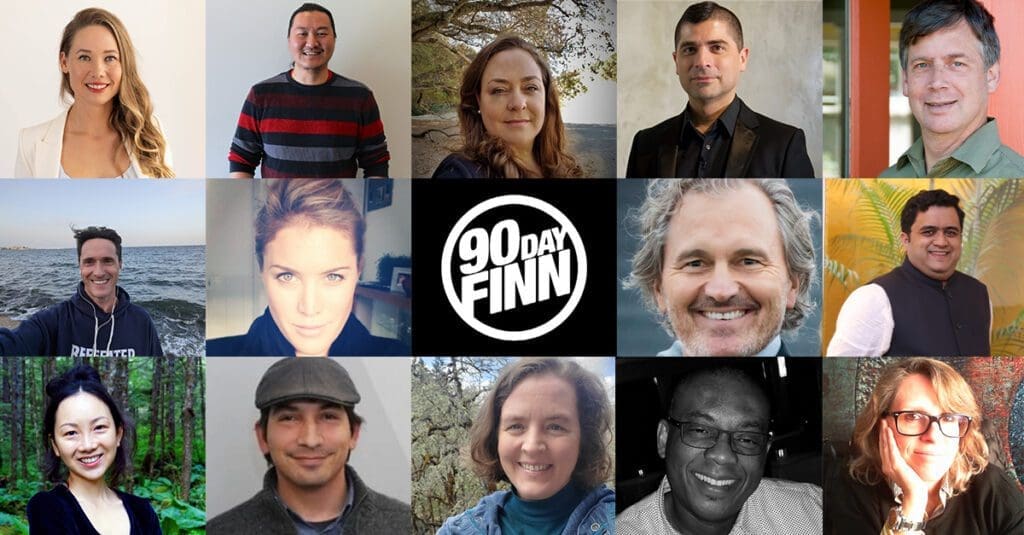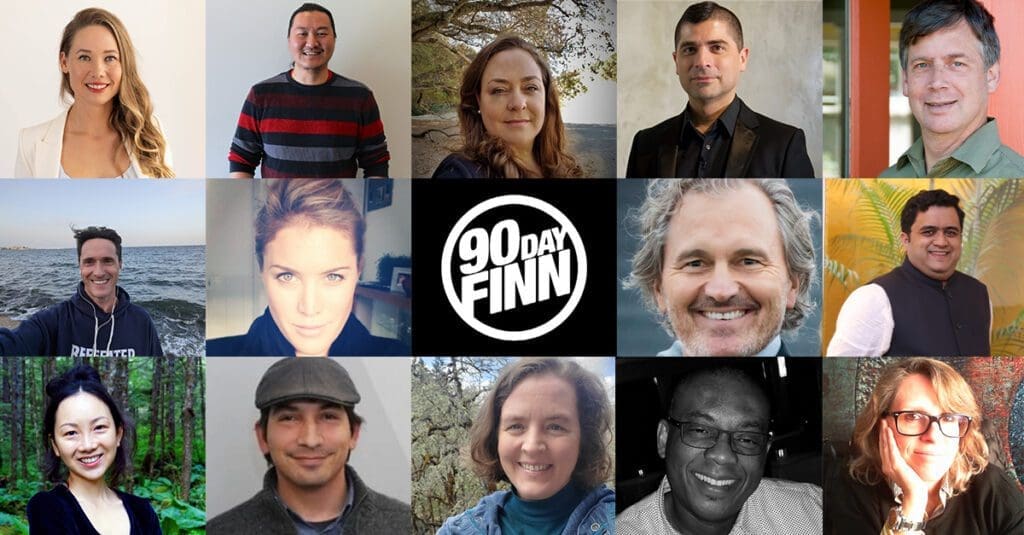 Meet the 90 day Finns
Get to know our 90 Day Finn participants, part of the 2022 programme! They will all be in Helsinki from the beginning of August until end of October, but we secretly hope to make them fall in love with our vibrant city and stay longer!
By day, they are taking part in various business events, meeting the Helsinki ecosystem companies and organisations. In the evenings, they are going to enjoy the benefits of a work-life balance culture we've grown in Finland! Follow their journey on LinkedIn, Twitter, Facebook and Instagram with #90DayFinn.
© Mikael Ahlfors, KEKSI Agency
Want to become a 90 Day Finn?
We'll begin planning our next official batch this fall. But don't wait for us: feel free to come to Finland for as long as your visa allows and take advantage of Helsinki's open and welcoming tech scene. Check our services for international entrepreneurs and investors!
© Peter Forsgard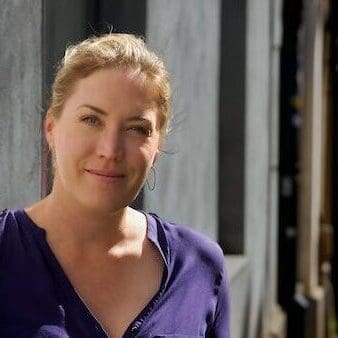 Catherine Lückhoff
South Africa
Catherine is a curious mind and an innovator, with a great passion for people and creating future-proof solutions. Along many other companies, she co-founded 20fifty, which specialises in modern application development and serverless cloud computing.
Outside of 20fifty, Catherine is also a mentor and a public speaker. She had several key notes in events such as AWS Summit CPT, Tech4Africa, Midem etc.. Her vast experience in the innovation and leadership fields brought her recognition such as winning the "Most Innovative Woman in Cloud Innovation" award in 2019 (Influential Businesswoman Awards), being nominated member for the African Leadership Network and mentor for TechStars Africa (Barclays Accelerator), SW7, NetProphet SparkUp, being featured in the Mail and Guradian 200 Young South Africans and being selected as a judge for several competitions.
In her free time, Catherine enjoys good food, arts, culture, traveling and spending time with her family and friends. She would love to practice more of her ski abilities while in Finland.
As part of the 90 Day Finn programme, Catherine plans to establish a European footprint for her company – 20fifty. She looks forward to meeting smart and interesting people with whom she can brainstorm and share ideas about innovation, AI, cloud computing and building products and solutions that matter.
Chi Hwa (George) Tang
USA
George is the founder of Thought/Form Labs, an Artificial Intelligence R&D lab and consulting company, specialising in capturing, transferring, and scaling business institutional knowledge via learning systems.
With 20+ years of in-the-trenches software development experience building some of the most innovative products and platforms, George is currently focusing on advancing the state of business decision-making automation via building platforms incorporating the latest AI research and advancements.
In his free time, he enjoys meditating, practicing martial arts and consciousness studies.
As part of the 90 Day Finn programme, George wants to get to know the startup and investment ecosystem in Helsinki, to connect with the local talent specialised in his areas of interest and to possibly start a tech business in Finland.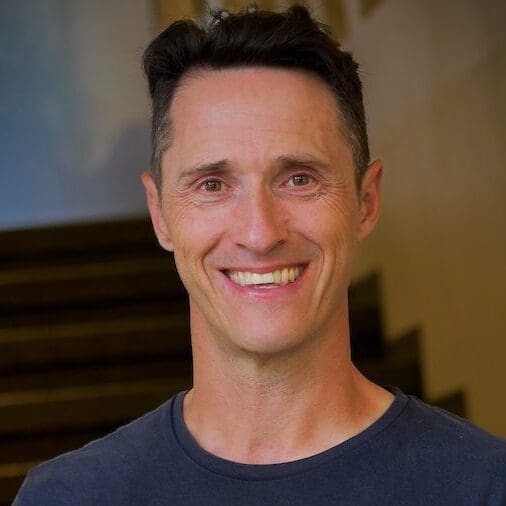 Colin Brown
UK
Colin is an experienced entrepreneur, who founded companies in 17 countries, but also an investor. Colin started his career as a professional sports coach, training athletes into the Olympic Rowing Team. Currently, he is helping founders to achieve $100M ARR as quick as possible with his company, Capability Brown.
The passion for rowing and performance, brought Colin several medals and titles in the field, during his time as a coach but also the chance to work in the Mayor of London's office to organise the London 2012 Games. After this assignment, Colin moved on to consultancy for a couple of years and started immersing in the startup world. One of the first startup he co-founded was in Singapore, in the Edtech field, which helped tens of millions of children to improve their reading and math's skills. Few years later, Colin joined a private equity fund in US, in which his team was investing $50M to $100M in growth-stage companies. In 2020, Colin moved with his family in Poland, as he co-founded a company with a Polish entrepreneur. His passion for client work and helping companies grow brought him many international clients and recognition among international founders.
In his free time, he enjoys reading, thus he is ready to create a 90 Day Finn book club during the 3-months stay in Helsinki.
As part of the 90 Day Finn programme, Colin plans to find potential partners and customers in Finland for his company – Capability Brown. Additionally, he would like to join a Finnish company in a non-executive, advisory or partner type of role.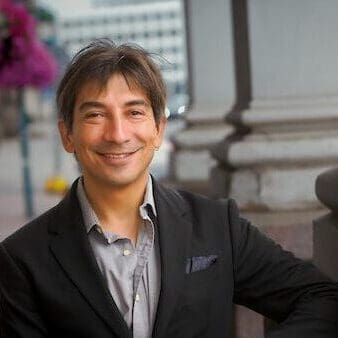 Damon Hernandez
USA
Damon works in many areas of the Web 3D & XR industries as a designer, developer, advisor, speaker, entrepreneur, and executive. He is passionate about the 3D web's convergence with other technologies including IoT, GIS, CAD/BIM/CAM, AR/VR, mobile. Additionally, he advises a variety of entities that use these technologies for enterprise focused applications.
Since 2000, Damon has worked with web 3D technologies and in 2007 he began working closely with various built environment professions and fabricators on the adoption and use of innovative technologies. He was most recently at SIMLAB working to make property ownership & management more user friendly for homeowners via digital twins and reality capture. At Samsung Research America he focused on making the Samsung web browser experience awesome and enhanced with immersive web technologies.
He is a co-founder of IDEAbuilder, a high-tech building company that uses immersive technologies and robotic manufacturing to build more efficiently. He has worked with 3D web and virtual world companies and was acting director of a student-initiated organisation with the Web3D Consortium. As founding team member of the Augmented Reality Developer Camps, VR Hackathon, & founder of the AEC Hackathon, he is actively working to help grow the use of innovative technologies.
When not focused specifically on work, Damon enjoys organizing tech related meetup groups and hackathons, building immersive web applications, playing guitar and piano, and martial arts.
As part of the 90 Day Finn programme, he would like to connect with more built environment and tech related companies, connect with Finnish startups and help them identify any deal flow, grow the webXR web developer community in Helsinki, help Helsinki enter the Metaverse using their 3D city model, interactive 3D & immersive web talent in Finland.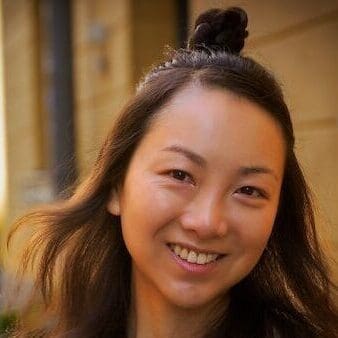 Debbie Lai
USA / Taiwan
Debbie is the CEO of Act Now Coalition, non-profit startup building open-source data products addressing today's urgent problems including COVID and climate change. Previously, she worked on Google's global policy and business teams. She's been itinerant since 2017 and enjoys fiction, hot tea, cold forests, and self-deprecating humour.
In her spare time, she enjoys fiction, hot tea, and cold forests.
As a 90 Day Finn, Debbie hopes to better understand Helsinki's most pressing challenges and to contribute to solving them. She would also like to learn more from the Finns about effective governance, happiness and humility.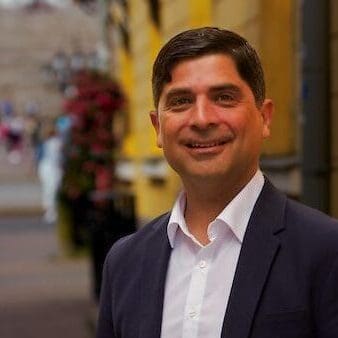 Dominique Moralez
Hong Kong
Dominique and his wife, Tanya began their co-founders journey because they wanted to spend the entire first year of their daughter's life with her at home. Two babies and three successful companies later, their time is spent balancing between their heartfelt commitment to both their family and professional growth.
Dominique spent more than three decades in the entertainment industry worldwide, prior to meeting Tanya. Having lived and worked primarily throughout Europe and Asia-Pacific over the past 28 years, Dominique has grown a passion for diversity of languages and cultures. He truly enjoys the process of integrating and contributing into new communities. In his free-time, Dominique enjoys doing creative activities or spending time hiking, running, cycling, swimming, or practicing yoga.
When the rare opportunity arises, and Tanya has time to herself, she enjoys practicing Chinese calligraphy and reading historical literature. Tanya is a graduate of the Polytechnic University of Hong Kong, with a Bachelor of Arts in Chinese and Bilingual Studies. Previous to her co-founding experience, Tanya was the Editor and Newsroom Supervisor at the Berkshire Hathaway company Business Wire in Hong Kong.
As part of the 90 Day Finn programme, Dominique and Tanya intend to establish an office in Helsinki, as the European headquarters of their company – Mineo. In addition, they would like to develop a new network of partners, clients and investors in the Nordics and engage with and contribute to the growth of the professional community in Finland.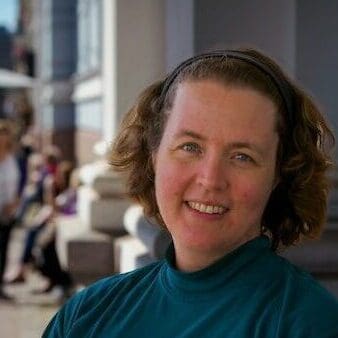 Holda Crocker
USA
Holda is International Sales Engineer at Orenco Water, which has as objective through protect the world's water resources with a particular interest in solving wastewater issues for small or peripheral communities.
She has a broad range of experience gathered through many international projects and initiatives. Along with holding positions in various tech companies such as PAX Water Technologies, Boeing etc., Holda was involved in managing a private school.
She is currently living in Oakland, Oregon, USA together with her family. During her free time, Holda doesn't go far from the water, enjoying activities such as rowing or kayaking. She also likes learning new languages as well supporting her kids in Scouts activities.
As part of the 90 Day Finn programme, Holda would like to meet collaborators for serving the broader European water resources market.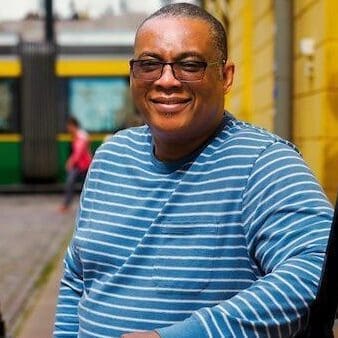 Isaac Inkumsah
USA / Ghana
Isaac was born in Accra, Ghana but currently lives in the Washington DC area from where he is managing his business. Isaac is an entrepreneur who creates opportunities by helping clients to grow and scale their businesses using smart technology tools and resources.
Isaac is the founder and CEO of Origo Software, a company that helps clients with strategy to drive success and growth. Origo Software delivers products and services that drive revenue, while protecting assets, and inspires technology driven solutions that enable, secure, transform and advance business objectives at scale.
Good work-life balance is one of Isaac's values. Therefore, he makes sure that he gets some time off to relax and play the piano or write music. He is also a fan of outdoor activities and enjoys going for walks and hikes.
As part of the 90 Day Finn programme, Isaac would like to find a business partner in Finland to further develop business opportunities. He also wants to establish a presence for his company in Finland and possibly get some funding for various business initiatives.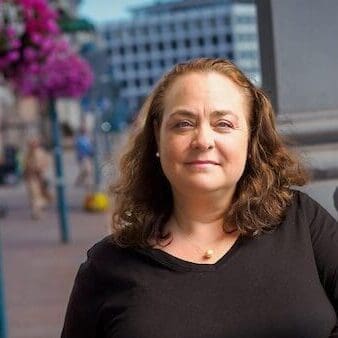 Maya Markovich
USA
Maya is a multidimensional innovation leader with roots in legal, behavioural science, VC, change management, and tech industries. She's coming straight from Silicon Valley, California to Finland to experience the Helsinki business ecosystem as a 90 Day Finn.
Maya is a citizen of the World, traveling and working in various places around the globe. Currently, Maya is Executive Director at Justice Technology Association (JTA). JTA supports startups that leverage technology to increase equitable access to legal systems. She's also a consultant at Village Capital. Village Capital is the largest organisation in the world supporting impact-driven, seed-stage startups, leveraging entrepreneurship to drive impact at scale. Additionally, she occupies the advisory position in the board of multiple high-growth startups and consults on industry innovation initiatives and investment opportunities.
In her free time, Maya likes to wander internationally, cook, scuba, and unplug in the wilderness. Most of all, she enjoys spending time with her husband Matt, their two boys, and their extended family.
As part of the 90 Day Finn programme, Maya wishes to grow her network with connections from the Helsinki tech startup, venture and innovation ecosystems. She will also explore the opportunity to create cross-regional partnerships.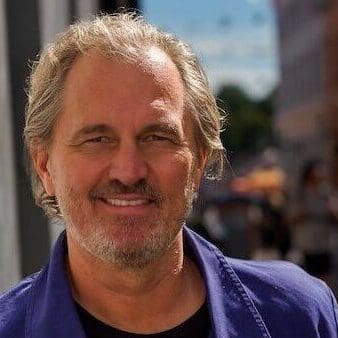 Peter Thum
USA
Peter is a serial entrepreneur with an outstanding international business experience. Tree is his most recent venture and is literally reinventing the way that people will use the web. Tree offers the best link in bio solution available; makes public and private group collaboration easy & productive, and; makes web page creation easy and social with a no-code solution. So anyone can be a creator and make a living doing it.
Peter grew up in California in the 1970s and moved to Berlin shortly after the wall came down. Less than two years later he became the first American expat of the Gallo Winery – the world's largest – to be sent to Germany to build their German subsidiary. He got his MBA at Northwestern and returned to Europe with McKinsey in Munich and London. He was inspired while on a project in South Africa to invent Ethos Water with the mission of Helping Children Get Clean Water. Ethos was acquired by Starbucks four years later. Starbucks helped to expand the mission to raise more than $14 million to fund safe water programs for hundreds of thousands of people globally. Ethos' mission continues today and has provided more than $20 million to safe water programs.

While working on Ethos water programs in Africa, Peter met children armed with assault rifles. This led him to found Fonderie 47 through which transformed AK47's from the Democratic Republic of the Congo into jewellery, watches, accessories, and art and thereby funded the destruction of more than 71,000 assault rifles in the DRC, Burundi and Rwanda. Following the success in Africa, Peter then launched Liberty United with a mission to protect and educate young children in America who are growing up with gun violence and has helped provide more than 6,000 kids educational opportunities.

When he has free time, Peter enjoys spending it with his family. Travel, skiing, fitness are among his favourite activities as well as watching movies, listening to music, drinking a good cup of coffee or a glass of wine and eating a fine meal.

As part of the 90 Day Finn programme, Peter is searching for growth, inspiration, opportunity, great team members, partnerships, customers, community, investors, mentors, mentees, collaborators, and fun.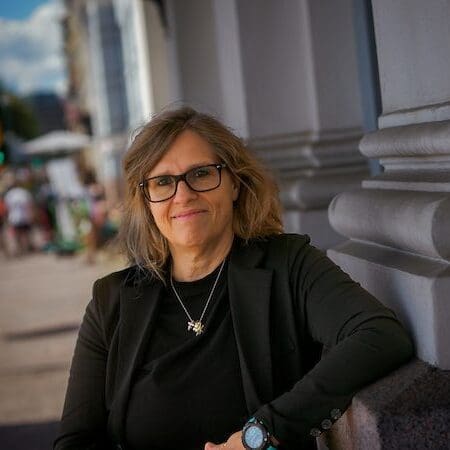 Roberta Gilardi
Italy
Roberta is the co-founder and the CEO of G2 Startups and G-Gravity. G2 Startups is a startup and business accelerator based in Milan, active since 2012. G-Gravity is a hybrid innovation hub and an open innovation platform based in Milan and created for companies and startups, focusing on health and sustainability.
Before working in the innovation sector, Roberta worked for about 25 years as a consultant in various sectors for both Italian and international companies. Besides entrepreneurship, Roberta is also a writer, creating content about innovation and startups for several Italian newspapers. She's also part of various business associations and currently working on a healthcare and digital health initiative, led by Amcham.
As part of the 90 Day Finn programme, Roberta is looking for establishing connections and partnerships to develop cross-boarder projects, co-creating and co-owning with Finnish partners tech solutions for health industry and establishing a presence for G-Gravity in Finland to exchange and enforce innovation ecosystems through collaboration.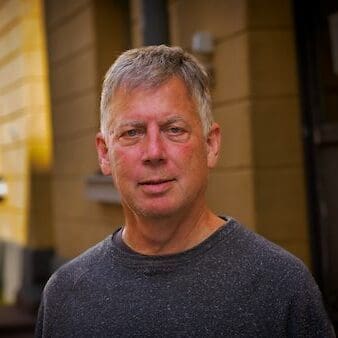 Steve Havas
USA
Steve is an entrepreneur and investor focused on helping enterprises, non-profits or startups scale and transform operations. His current focus is helping organisations invigorate short term plans with inspirational, clear, achievable long range direction and ensuring strong team alignment. Steve believes companies can win commercially, while not compromising on being a good global citizen.
Steve is currently based in Seattle, Washington, USA, where he lives together with his wife, Dinah. The Pacific Northwest provides them with a bounty of water, islands, trees, and mountains including five active volcanoes. Therefore it is an amazing place to experience nature through kayaking and hiking. Outside of enjoying the outdoors, Steve likes reading, cooking, gardening and generally hanging out with friends.
The first part of Steve's career was spent helping companies use systems thinking and technology to transform large scale businesses, whether through improved customer relationships or internal operations. The next phase of his path was helping social enterprises scale, both for-profits and not-for-profits. He was most recently the CEO of Evernym, the world's leading platform for verifiable credentials, which has recently been bought by the well-known company, Avast.
By being part of the 90 Day Finn programme, Steve wants to establish up to three Advisory Board or Board relationships with Finnish based companies and invest in at least one Finnish startup.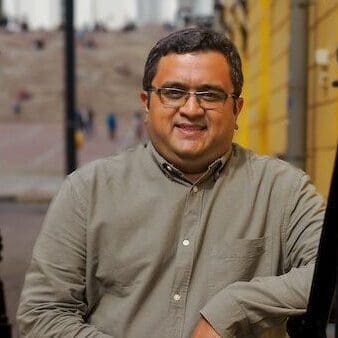 Shwetank Verma
Singapore
Shwetank joined the 90 Day Finn programme to explore the Finnish startup ecosystem and find potential investment opportunities and build brides between the Finnish, Indian and Singaporean startup ecosystems. Shwetank is the co-founder of Leo Capital, an early stage venture capital fund. Leo Capital is backed by institutional investors from Singapore and Silicon Valley.
Prior to Leo Capital, Shwetank led Open Innovation for MetLife Asia and was a part of the senior management team of LumenLab, MetLife'sinternal innovation consultancy company. At LumenLab, he advised MetLife country CEOs and senior leaders on growth, startup collaboration, culture change and new product development. Before joining MetLife, he was a serial entrepreneur, founding businesses in healthcare and education fields.
Shwetank is also an Innovation Adviser to the Institute of Innovation and Entrepreneurship at the Singapore Management University. He is also a fellow of the Institute of Chartered Accountants England and Wales and holds a Bachelor of Science in Economics and Econometrics from the University of Nottingham (UK), where he was a Foreign and Commonwealth Office scholar.
Contact Helsinki Partners
If you are interested in learning more about Helsinki and its possibilities – please contact us via the form here. We'll make sure to get back to you within a few working days.