Artificial intelligence business opportunities in Helsinki
Fundamental research, technology, talent pool are among the reasons why Helsinki is the best location for piloting new AI solutions.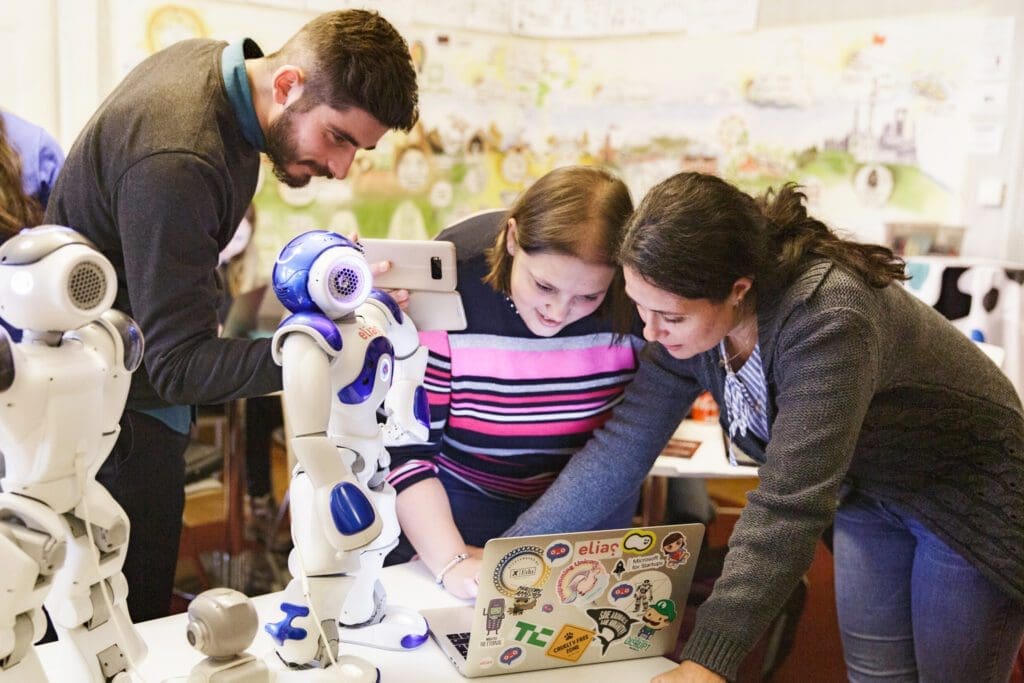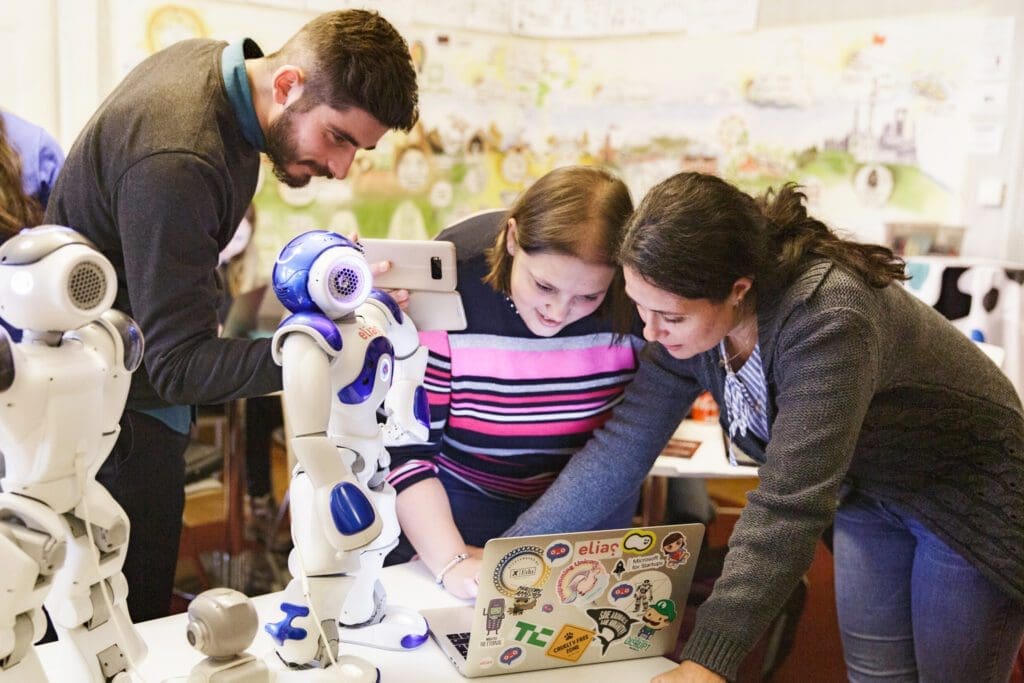 Tap into the world-leading artificial intelligence ecosystem
Jules Hatfield & Christine Williams
Helsinki is the artificial intelligence powerhouse showing the way in human-centric and ethical AI.
Why look at AI offering in Helsinki?
Finland's capital is a superpower in leveraging the possibilities provided by AI
High level of education and decades of research in machine learning and signal processing have formed a solid basis for the Finnish AI know-how and development.
Finland was among the first countries in the world initiating a national AI strategy and creating an action plan to boost education and research in the field of AI.
In addition, the national AI Business program aims to make Finland the best place to research and develop artificial intelligence and platform economy. Since 2017, over 300 AI companies have received about EUR 200 million in additional funding in total.
Investors
High-quality startup deal flow
Global expansion of portfolio companies
Corporations
Best possible R&D partners and ecosystems
University & research centre collaboration
Product development opportunities
Unique piloting platforms
Funding
Startups
Right kind of talent
Pilot customers
Product development opportunities
Global expansion
Funding
Helsinki's strength in AI is fundamental research and innovations. Great ideas, talent pool and technology come from Finland. Sufficient open data is a key enabler for AI, and Helsinki and Finland offer open data and environment to promote innovation. Finland's national level AI center (FCAI) sets it apart.
Mika Terho
Vice President of Technology Planning and Site Manager Finland R&D
Huawei
© N2 Albiino
Ethical AI
Helsinki promotes ethical AI through initiatives such as the AI Challenge, inviting citizens to propose ideas that address social and environmental issues. The city sets an example for responsible AI use worldwide.
Augmented AI
Helsinki is at the forefront of developing and using augmented AI technology in a wide range of domains, including healthcare, education, and transportation.
Data efficiency
Helsinki has a well-established tech and data infrastructure, with a high level of digitalisation and a strong commitment to open data.
Speech recognition
Helsinki is home to several leading research institutions and universities as well as companies that are working on cutting-edge speech recognition technology.
Facial recognition
Helsinki has a highly digitalised infrastructure and a commitment to open data, which creates an ideal environment for companies focused on facial recognition technology. However, it's important to note that facial recognition technology raises serious ethical concerns, and Helsinki is known for its strong commitment to ethical and responsible AI.
Computer vision
Research in this field has a long tradition in Helsinki with strong capabilities to apply the latest machine learning solutions and algorithms to products and services, as well as combine them with other technologies.
Finland has a rich history in computer science and AI. The back propagation algorithm was first published by a University of Helsinki student ,Seppo Linnainmaa, in 1970 and Finland is also the home country of Linus Torvalds, the father of Linux. Finland was among the first countries to launch a national AI program and it offers excellent higher education and research opportunities.
Dr. Niki Loppi
AI & HPC Solutions Architect at NVAITC
NVIDIA
© Peter Forsgard
Benefits of working with our ecosystem
Finland has always been a pioneer in new technologies. The Finns form a tech-savvy society that is not afraid of new technologies and innovations. We have a culture of trying out new technologies in the early phase and learn from experimentation. Our industry has a way of working together and learning together as an ecosystem. We have an exceptionally strong innovation ecosystem in AI.
Faster time to market
We have the leading European R&D infrastructure which you can utilize to speed up your AI R&D and to support commercialization. When you want to ensure good product-market fit, Finnish companies are early adopters of new technology and can serve as valuable pilot customers and testbeds for new AI solutions
Complete ICT value chain
Find circular economy business opportunities in Helsinki and lead We have a complete value chain for AI from R&D to software development, algorithms, hardware design and manufacturing, testing, procurement, and commercialization. In addition, the Finnish CSC offers free supercomputing capacity for research organizations.the way towards solving global sustainability challenges.
Open data for AI
In Finland, the availability of data and its quality are excellent. Finland provides access to data for AI research and development, e.g., biobanks, open data, SITRA IHAN etc. We have a strong and active data sharing culture also in the early adopter B2B industries, e.g. DIMECC One Sea.
Reduced fear of AI
Finland has reduced fear in AI through AI literacy across citizens and employees which speeds up AI deployment in business and in society. We also focus on using AI for ethical and human purposes to augment human performance
Technically skilled workforce
We can provide highly talented English-speaking workforce with remarkable technical skills in especially optics, machine learning, graphics, coding, mobile technologies and UX design.
Cost effective resources
Finland has the second largest number of AI experts per capita in Europe, and here you can hire top talent in AI R&D at globally competitively price and a fraction of the cost of the Silicon Valley.
Stable society
The Finnish society works, and we have a very reliable business environment here. We are also the happiest country in the world: a safe and nice place to live with clean nature and air. Helsinki is one of the smartest cities in the world.
Less risks
Your IPR is globally secure here. We are the least corrupt country in the world, and we have exceptionally strong cyber security capabilities. The Finnish society has also effectively dealt with the COVID-19 pandemic.
EU data compliance
Finland has the General Data Protection Regulation (GDPR) compliance and CE certification for "made in EU" AI solutions that can be sold to the EU trade zone customer base.
Helsinki has the most globally connected local ecosystem.
Helsinki is famous for bringing together the whole ecosystem in the AI development projects: private and public sector, academia, applied R&D organisations, and citizens. It's a great place to pilot and test new AI innovations that lead to globally scalable business solutions.
Helsinki is supercharged with AI startups and a vital R&D ecosystem
Startups have a major role in the Finnish AI landscape. There are over 400 AI startups in Finland and the top 30 companies ranked by the Finland's Artificial Intelligence Accelerator (FAIA) are doubling their growth each year.
The number of people working at AI startups in Finland increases by approximately 33% each year. Startup Genome has identified the Helsinki area as one of the most significant AI ecosystems in Europe, along with London and Berlin.
In Helsinki, AI startups are able to quickly test new technology in real-world environments – with strong support from the public sector and society in general.
Silo AI
Nordic's largest private AI lab develops a new platform to make AI competence accessible for all companies, offering scalable solutions that leverage machine learning, computer vision, and natural language processing in product development.
Awake.AI
Awake.AI is a collaborative open data platform for smart ports and autonomous shipping, focused on increasing operational efficiency and creating digital services for all actors in the port ecosystem, from service providers to customers and cargo owners.
DAIN Studios
DAIN Studios is a Helsinki, Berlin, and Munich-based data and AI consultancy that offers a full range of data and analytics services, including business strategy, data science, and analytics implementation.
FAIA
FAIA, Finland's AI Accelerator, helps established organisations deploy AI by bringing together startups, service providers, and academia to collaborate on real-life use cases. It is a joint venture initiated by the Ministry of Economic Affairs, Technology Industries of Finland, and Silo AI.
FCAI
FCAI, the Finnish Center for Artificial Intelligence, is a community of experts in AI in Finland. Initiated by Aalto University, University of Helsinki, and VTT Technical Research Centre of Finland, FCAI is focused on creating a new type of AI that can operate with humans in the complex world, renewing the Finnish industry.
Helsinki is on top of global rankings
Contact Helsinki Partners
If you are interested in learning more about Helsinki and its possibilities – please contact us via the form here. We'll make sure to get back to you within a few working days.