Edtech
Explore Helsinki's pioneering edtech scene, spearheading the revolution in learning and teaching. From virtual and augmented reality to personalized learning and gamification, discover the forefr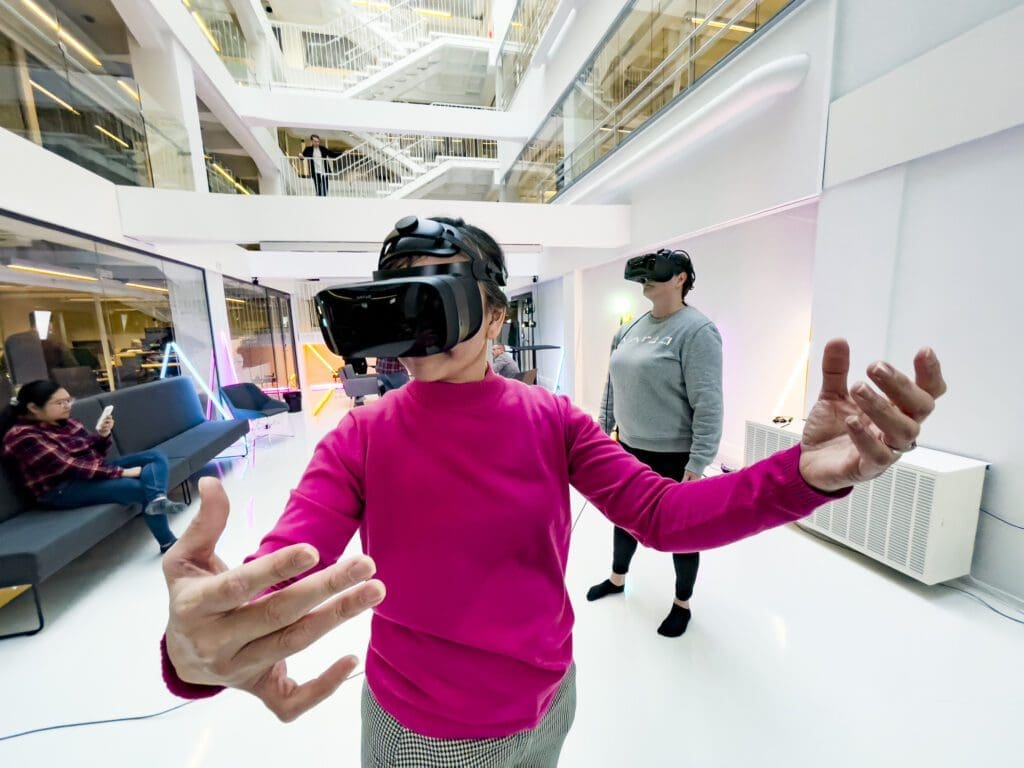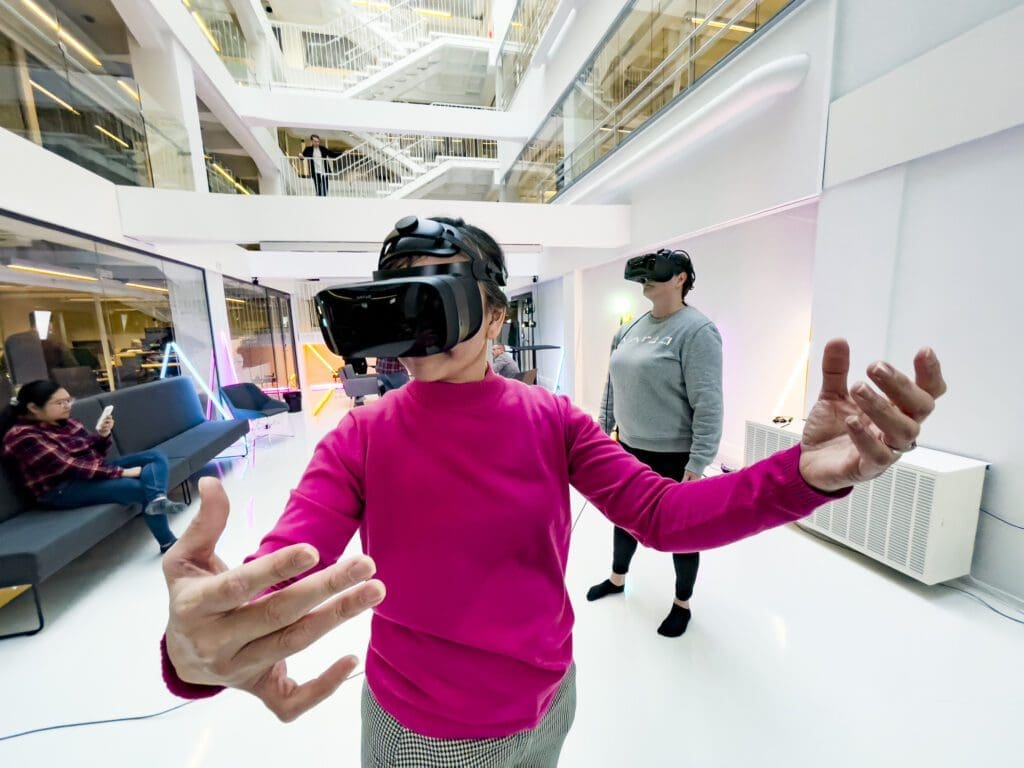 Cutting-Edge EdTech Innovations in Helsinki
From virtual and augmented reality to personalized learning and gamification, Helsinki's edtech scene is at the forefront of revolutionizing the way we learn and teach.
Boost Your EdTech Business in Helsinki
As the world's happiest nation, Finland values lifelong learning as a path to a better future. With a strong tech hub, top-ranked education system, and digital readiness, the country is a hub for developing innovative solutions for the global edtech market. The City of Helsinki supports edtech innovation through Testbed Helsinki and Helsinki Education Hub.
Finland is ranked #1 for skills development at work, and the government invests in lifelong learning initiatives. Their goal for 2025 is to become a country where everyone is constantly eager to learn more. The Helsinki Partners team is available to help you navigate the local edtech scene and find investment, business, or R&D opportunities – all for free.
The ideal location for Edtech Innovation
With a thriving startup community, cutting-edge technology, and a world-renowned education system, Helsinki is the perfect environment for developing innovative EdTech solutions. This unique combination sets Helsinki apart as a hub for education technology.
The common goal is to release Finland's learning resources for the use of individuals and society at large, thus raising the profile of Finland as a model for flexible learning. Digivision 2030 will sharpen Finland's competitive edge and ensure the conditions are met for future research and innovation.
Edtech companies in Helsinki
XR, Games and Simulation
Helsinki's thriving edtech ecosystem includes a growing number of innovative companies focused on XR (Extended Reality), games, and simulation technologies for education.
Seppo
Seppo is a platform for gamified mobile learning and training. Seppo works targets both corporations and educators.
Corporate users gamify recruitment, onboarding and different training programs and teambuilding activities with Seppo. Pre-configured modifiable templates make building training games easy.
Education side users build gamified mobile lessons with Seppo. Seppo is also a popular tool in libraries, museums, foundations and zoos.
3D Bear
Offers customised service solutions and products that enable more authentic and personalised learning through AR and VR solutions.
TypingMaster
TypingMaster helps you learn to type fast. Learn keyboarding in a fun way. Test your wpm speed and accuracy. Play top-notch typing games
Cesim
Cesim uses the latest technology to help you substantially improve the knowledge retention, business decision making and teamwork skills of your students or employees.
Workforce upskilling
Helsinki is home to a growing number of edtech companies focused on workforce upskilling. These companies offer innovative solutions to help individuals acquire new skills and advance their careers in a constantly evolving job market.
Claned
Claned is a digital learning platform. It's the only platform that includes built-in learning design elements that intuitively guide you to create better online courses.
Regardless of if it is blended or fully online learning. We support course instructors and designers to create effective courses to ensure quality learning outcomes for students.
Pandatron
Provides scalable conversational chatbot coaching at a fraction of the price of in-person coaches.
Valamis
Modern LXP, traditional LMS, secure LRS and analytics. Everything you need in just one solution.
Valamis Learning Solution is the complete end-to-end platform to unify your learning. Their experts work with you throughout the process to ensure you get the most out of your learning experience.
Howspace
Howspace is a digital facilitation platform, used to deliver powerful organizational development programs.
Every day, Howspace is used by thousands of consultants, facilitators, and organizational development professionals who are passionate to drive powerful change.
Learning Resouces and Environments
These companies are creating new ways for learners to engage with the material, from adaptive learning platforms to virtual and augmented reality tools that allow for immersive learning experiences.
Freeed
Freeed is the go-to place for teachers to discover the best educational resources.
Opin
An all-in-one digital participation toolbox for youth organisations or public administrations.
Studeo
Studeo is a learning platform that offers high-quality content and adaptive learning tools in one package. They have published more than 180 different courses based on the Finnish curriculum from 3rd grade to the end of high school.
Management platforms and assessment
These companies provide a range of solutions to help teachers and school administrators efficiently manage and evaluate student progress.
Frank
Frank is every student's very own lifehack. They offer student cards and the best student benefits under one roof.
For companies, they offer the opportunity to offer students great benefits and reach them in a targeted manner.
Kindiedays
Kindiedays digital tools and lesson plans support you to create the best learning environment for the children's development and holistic growth. You benefit from Finnish world-leading research and best practices.
TinyApp
TinyApp is an app created to support child-initiated early childhood education, where the child's strengths and interests are at the center.
Other Edtech innovations in Finland
SOCIO-EMOTIONAL SKILLS
AI AND ROBOTICS
STEAM AND CODING
LANGUAGE LEARNING
Contact Helsinki Partners
If you are interested in learning more about Helsinki and its possibilities – please contact us via the form here. We'll make sure to get back to you within a few working days.